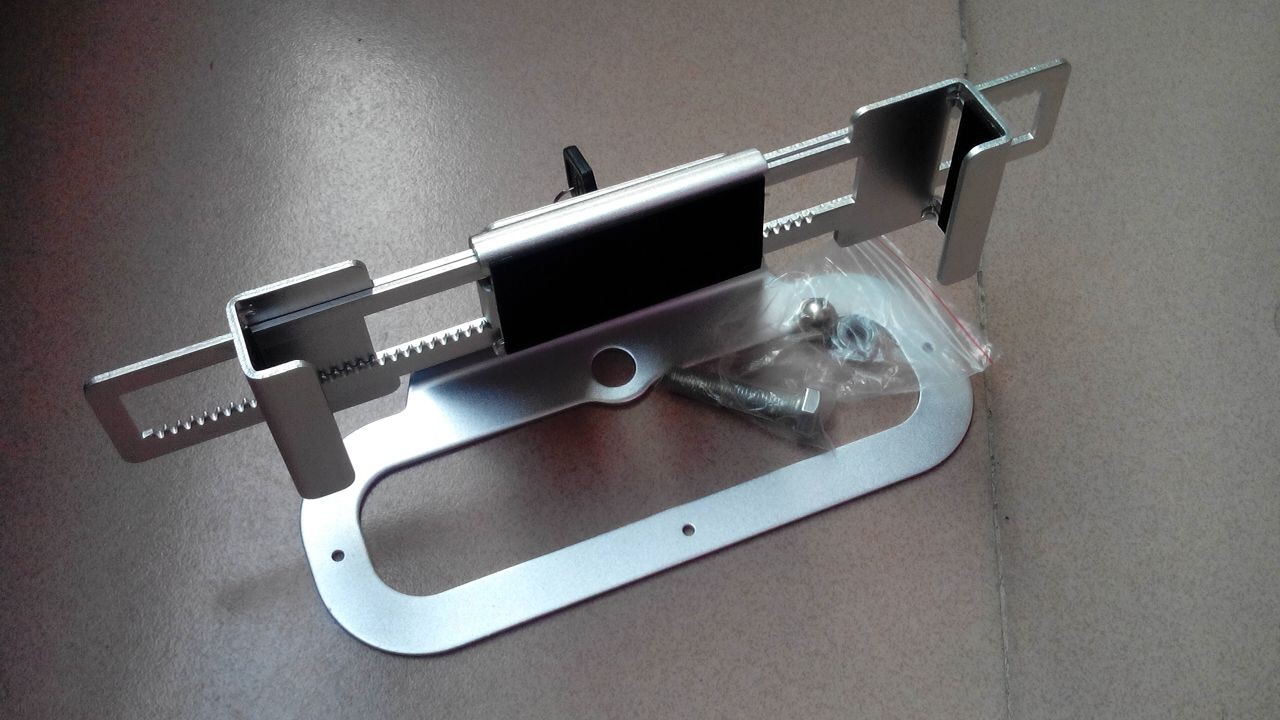 Anti-Theft Locking Holder Display Bracket for Laptop Notebook Computer
1.Product Name: laptop anti-theft holder
2.Model: KM-LS100
3.Dimension: 38*29*11cm
4.Material: Aluminium
5.Colour: Silver
6.The clamp width: 17cm (minimum) to 44.50cm (Maximum). Fit for 13''-17'' laptop.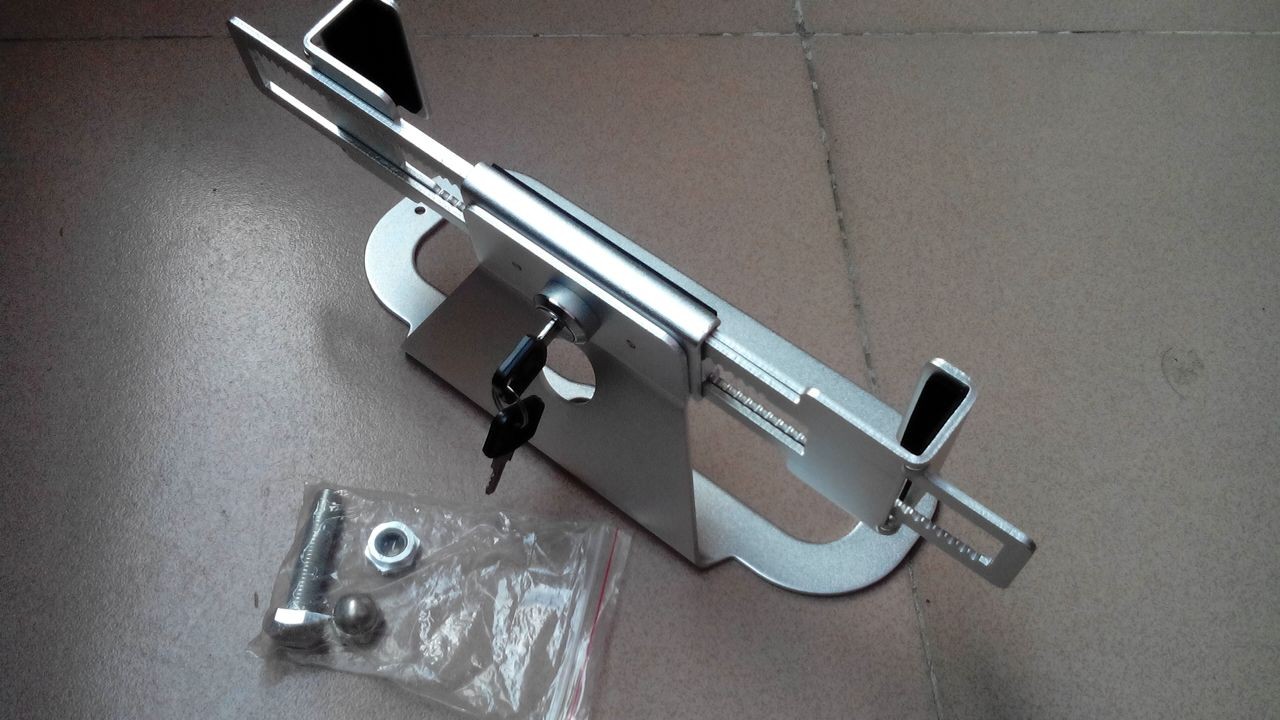 This anti-theft holder is designed to protect many kinds of laptop computer on the exhibition. By moving the clamp, the laptop will be clamped tightly on the sponge pad.
Appication scope:
Mainly apply to laptop computer/notebook protection on displays.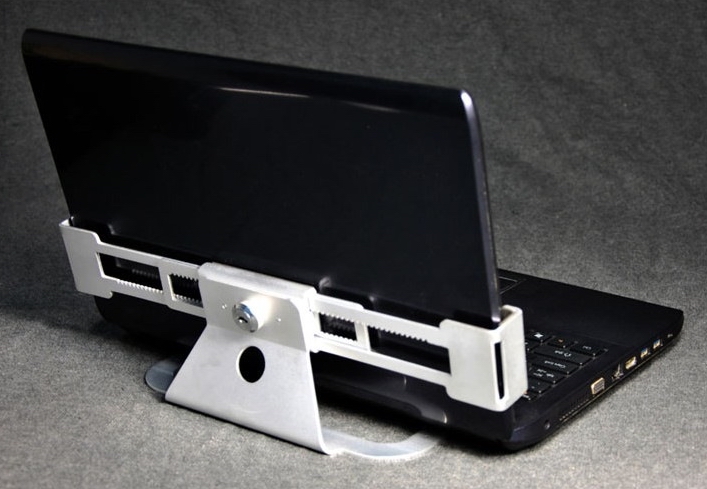 Usage:
1.Fix the holder on the tabletop with screw.
2.Use a key to open the clamp on the back, and put the notebook on the holder.
3.Adjust the clamp to the appropriate width for your notebook, Then close it.