10-port USB Security Anti-Theft Alarm System Cable Locking Acrylic Display Stand for Mobile Phone Retail Store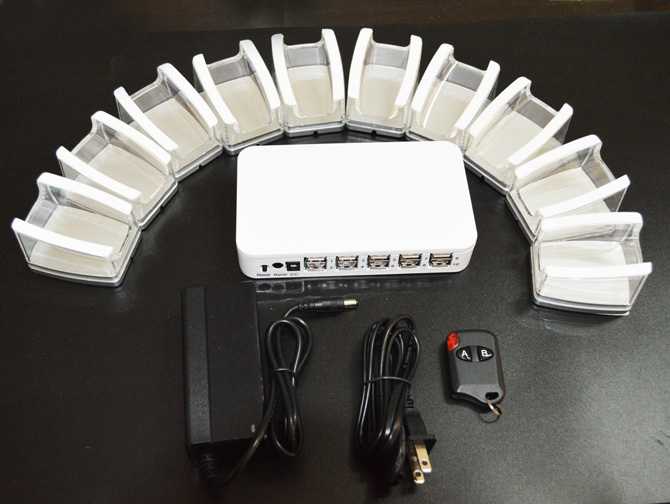 Mobile phone Security Retail Store
10-output Anti-Shoplifting Alarm control system
10-port USB charger device for mobile phone, tablet PC
Matched with different style of display stands and charging cables for different merchandise on show
Product Model: KM-S1080S
Fashion Style, Smart and Beautiful.
1. Main material: Acrylic (display stand holder), ABS (alarm Host).
2. Description: 1 10-USB-port alarm host+1 remote control+10 pcs of acrylic display stand holders+10 pcs of charging cable.
3. Installation methods: strong paste-style (optional), easy to operate.
4. Versatility. Matched With a suitable charging cable or sensor, it can be used to protect many merchandise on exhibition, such as protect mobile phones, camera, GPR, E-reader, Tablet PC and other electronic products.
Alarm Host Series Introduction: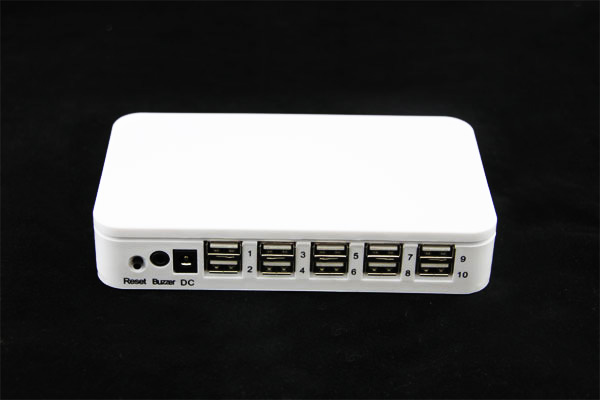 Host Model: KM-S1080S
1.10 outputs ( ten USB ports), security alarm host.
2. Built-in rechargeable lithium battery, internal high-decibel buzzer (external buzzer optional).
3. Charge cell phones, Tablet PC.
4. Distant remote control decoding technology.
Function features:
1. Alarm when any wire is cut off.
2. Alarm when remove the phones from the sensor or the display stand by force.
3. Charge cell phone, or tablet pc, when matched with a suitable charging cable.

Product Features: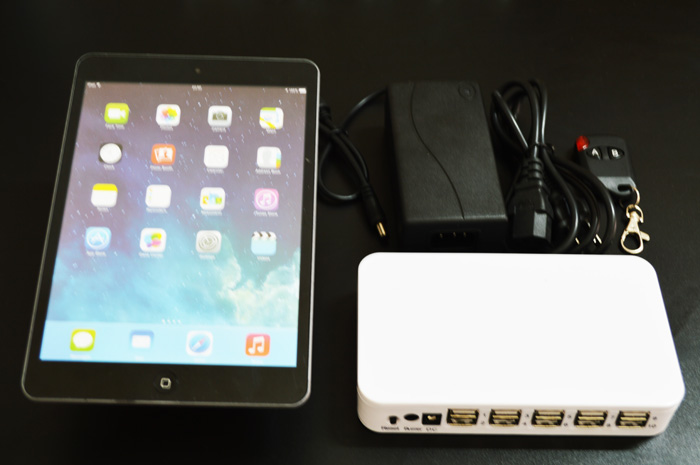 1. Internal high decibel buzzer, louder alarm (external buzzer optional).
2. Smart alarm detection, safer.
3. The triple unlock structural design, more reliable equipment.
4. Ultra-low-power processing technology, standby is more durable.
(Note: As there are many different kinds of charging ports on the phones,the charing cable could be optional.)