Smartwatch Antitheft Devices Alarm Display Stand Holders for Smart watch Security Lock Mounts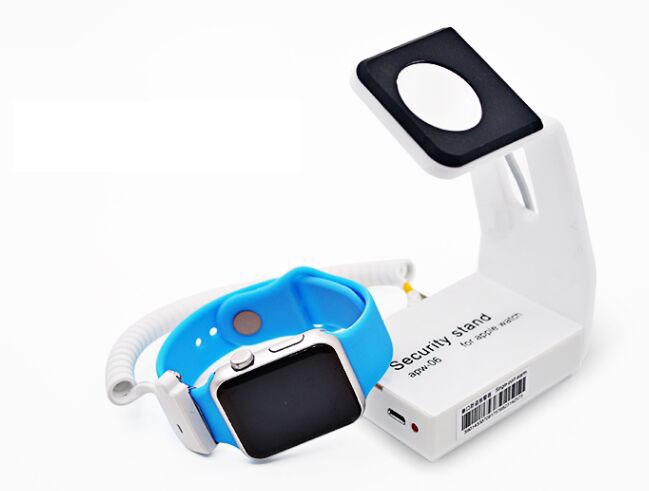 anti-theft smart watch display alarm stands for retail shop
alarm smart watch display alarm smart watch display stands
smart watch security desk display stands, anti-theft display gripper locks for smart watches

Application:
1)Mobile phone/watch Security display holder with alarm function
2)With a cute gripper gripping the watch, which effectively prevent watch from being stolen in exhibition, supermarket and shops.
3)Allowing customers to take the merchandise on hands and try it freely
4)Mainly designed for secure displays of live merchandises like Mobile phone/watch, cameras, mp3/mp4, PDA, GPS, and other valuable product
5)Secure & neat displays of merchandise, interactions between consumers and merchandise, it will be greatly helpful for the the sales performance and consumers satisfaction.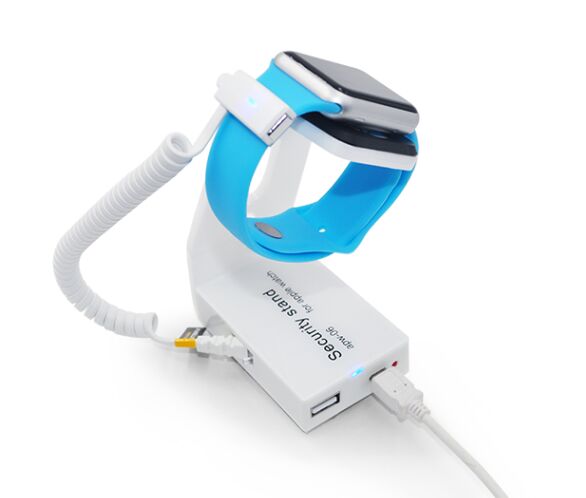 Product features:
1)Color: white, wire color: white
2)Size of body: 74*74*103mm
3)Security line length: 250-750mm
4)Charging cable length: 1200mm
5)Angle: 150 degrees
6)Operation: remote control
7)Material: ABS plastic+ alloy, surface treatment technology: frosted
8)Bearing capacity: 3KG, alarm volume: 90-110DB
9)Battery: 480Am battery built-in-in, standby time: 3-6 months
10)Output: Standard 5V-1A

The security alarm display holder will alarm in following conditions:
1) Circuit break resistance
2) Short circuit resistance
3) Other circuit-replacing resistance
4) Prying and cutting resistance
5) Remove the sensor
6) Cut the spring wire
7) Put out the connector
8) When remove or pry the stand on the bottom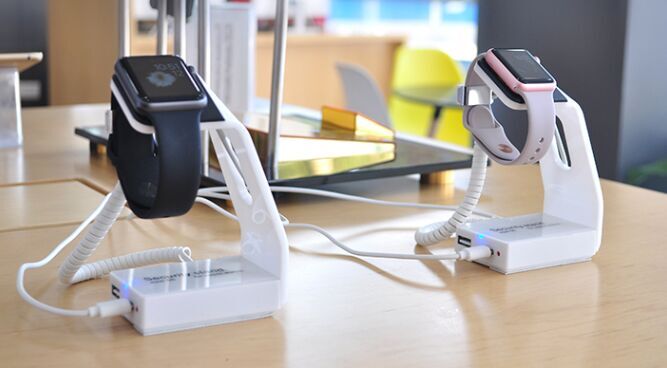 Product installation and working:
1. Product installation: Remove the double-face adhesive tap, fix on the exhibition counter (or fix the product with screws)
2. Watch installation: fix watch on the gripper, then connect well all the cable.
3. Alarm indicator:Use the remote control to send signal to the host,press lock, and the host indicator light turn red, namely the alarm indicator.
4. Alarm solution: When alarm, use remote control to send signal to host, press unlock, namely solution
5. Alarm test: using remote control to send signal to host, press lock, and the host indicator light turn red, then press test to alarm test. Press unlock to finish alarm test.