It is a single display stand specially designed for cell phones.
Materials: engineering plastics+alluminum alloy
Main functions: security alarm Stand holder for mobile phone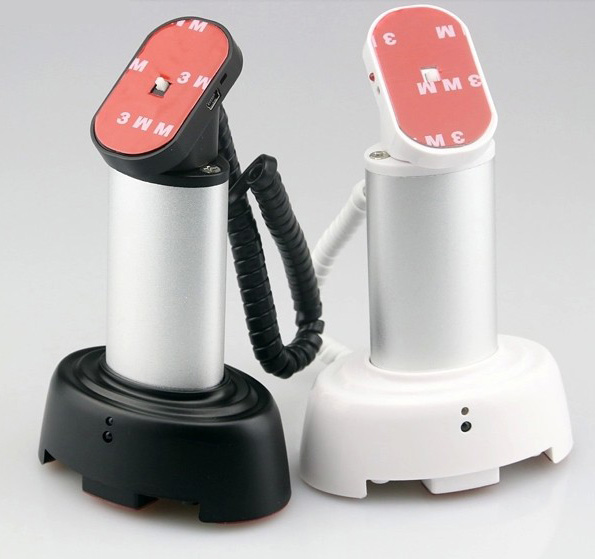 Specifications :
This is a single security display holder specially designed for moble phones. It has built-in lithium plate, high-decibel alarm, a wireless Bluetooth alarm code lift design and work and alarm status light indicator, thus will make your exhibit more secure.
Security function:
1. Offline alarm: that is to alarm when cut off any wire linked the exhibit.
2. Sensor alarm: that is to alarm when the sensor at the back of the exhibit if off by force.
3. Charging disconnect alarm: that is to alarm when the charging interface of the display is pulled out.
Optional fittings:
Remote control, adhesive base, the base stand stickers, mouse head protector, mouse head protector spare Stickers.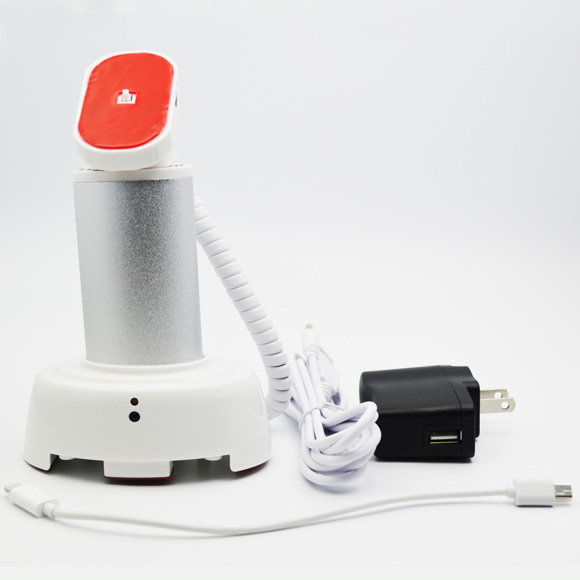 First installation: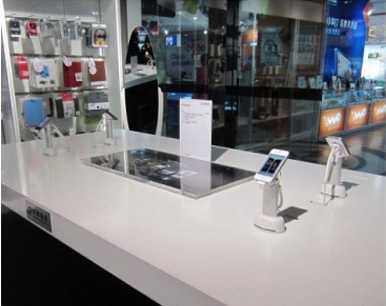 1. set the security contacts on the base
2. stick the security display holder to the desk
3. stick the back of the phone to the bracket
4. stick the mouse head to the front of the phone
5. connect mouse head protection
6. Connect the power adapter
7. start the display holder
8. finish install