Tablet PC Security Table Display Alarm Anti-theft Stand Desk Holder Cable Locking Devices

To protect your valuable merchandise on exhibition
To save more labors cost and increase your sales
To create secure displays anywhere in store for global retailers
Product Model: KM-TA101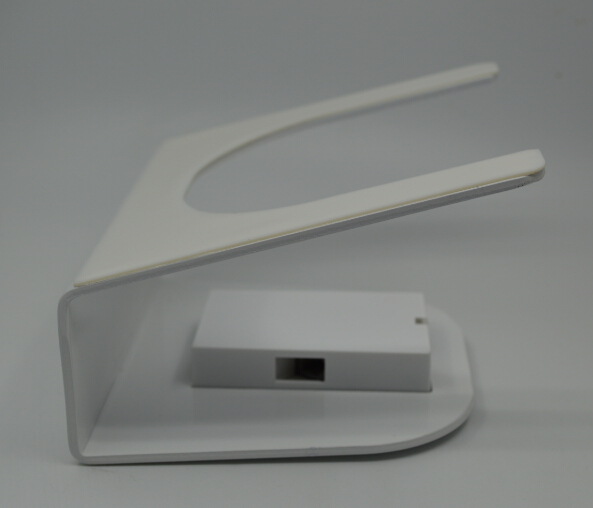 Fashion Style, Smart and Beautiful.
1. Main material: Alloy + Engineering plastics (display stand holder, alarm host).
2. Description: 1 stand-alone alarm host + 1 display stand holders + 1 remote control + 1 power adaptor.
3. Size: L148mm*W130mm*H90mm, weight:500g
4. Installation methods: strong paste-style (Option), easy to operate.
Function features: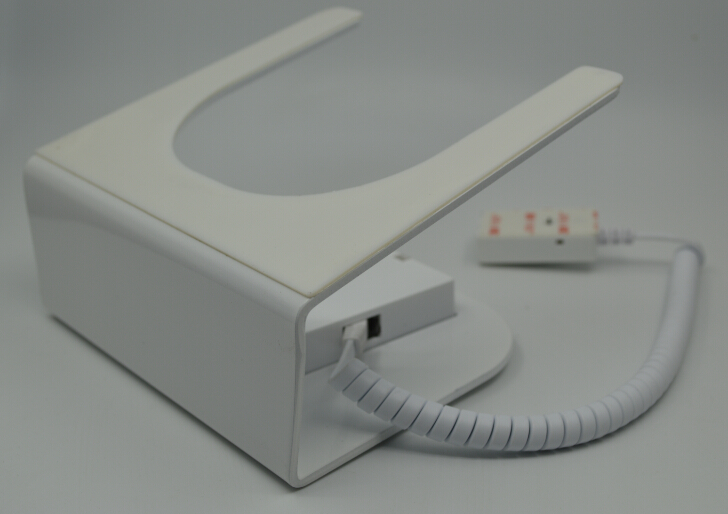 1. Alarm when any wire is cut off or short circuit.
2. Alarm when remove the tablet PC from the sensor or the display stand by force.
3. Charge different tablet PC, when matched with a suitable charging cable.
4.
Anti-sliding pad to avoid the tablet from skidding.
Product Features: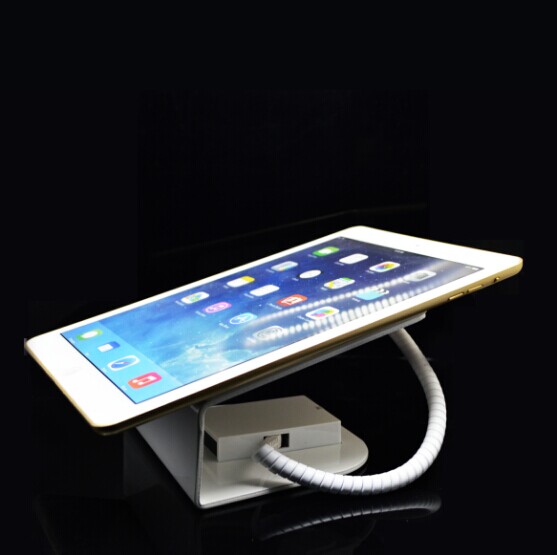 1. Built-in high decibel buzzer, louder alarm.
2. Smart alarm detection, much safer.
3. The triple unlock structural design, more reliable equipment.
4. Ultra-low-power processing technology, standby is more durable.